225 kV Côte d'Ivoire - Guinea Interconnection Project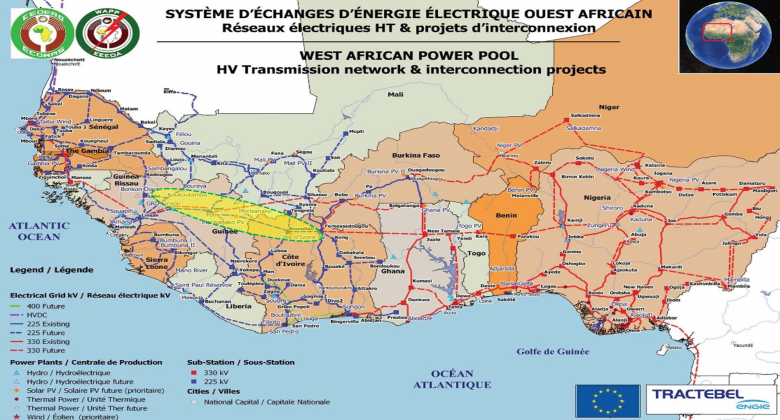 The project envisages the construction of a 225 kV double circuit high voltage transmission line of approximate length 280 km, with associated substations, that shall emanate from Boundiali (Côte d'Ivoire) to Fomi (Guinea) through Morisananko (Guinea).
To augment transmission capacity for power exchange between Côte d'Ivoire and Guinea as well as beyond.
The project is at the preparation stage and requires a Line Route and ESIA Study to be carried out in line with national requirements and the latest relevant Guidelines of Funding Agencies. The project also requires a Feasibility Study to determine among others the technical feasibility and economic viability of the project done in sufficient detail that would permit the preparation of bidding documents that could include pre-qualification. The estimated cost of these pre-investment studies is US$5.4 million and the process is ongoing to mobilise this funding.
Preparation

| | |
| --- | --- |
| Funding Secured (US$) | |
| Funding Gap (US$) | 5 400 000 |
| Funding Sources | |