Côte d'ivoire – Burkina Interconnection Reinforcement Project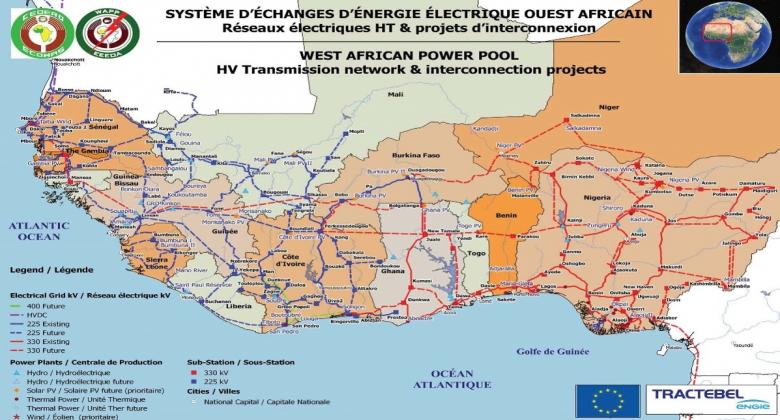 The project envisions the construction of a second interconnector between these countries that shall be approximately 540 km of high voltage transmission line, with associated substations, and emanate from Ferkessedougou (Côte d'Ivoire) or environ to Ouagadougou (Burkina) through Bobo Dioulasso (Burkina ). The component of the project from Ferkessedougou to Bobo Dioulasso is part of the WAPP Transversal Backbone that shall span from Nigeria to Senegal.
To reinforce the interconnection between Côte d'Ivoire and Burkina as well as increase transmission capacity for power exchanges between these countries and beyond.
This project is in its preparation phase and requires the preparation of pre-investment studies in order to establish its techno-economic and financial viability as well as its environmental and social impacts. Funding has been secured from the Millennium Challenge Corporation (MCC) within the framework of its bilateral Compact with Burkina and preparations are ongoing to launch the procurement of the study in August 2021.
Preparation

| | |
| --- | --- |
| Funding Secured (US$) | 3,000,000 |
| Funding Gap (US$) | 0 |
| Funding Sources | MCC |
Requests for Proposal were launched on July 2, 2021 for the recruitment of a Consultant to prepare the pre-investment studies for the project. A Bid pre-submission meeting was held on July 19, 2021.