225 kV Guinea - Mali Interconnection Project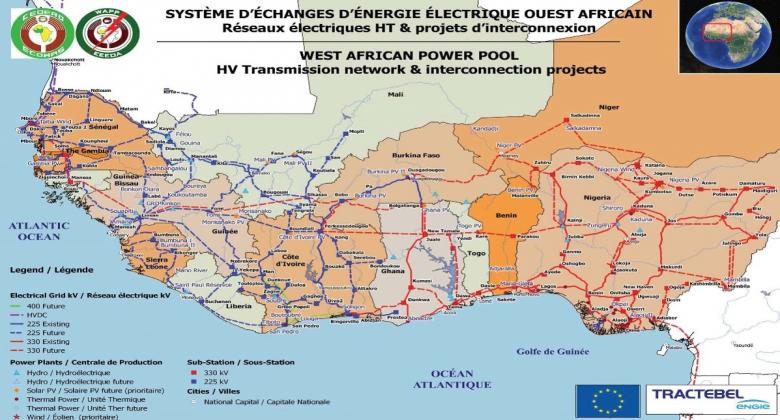 The project envisions the construction of a 225 kV double circuit high voltage transmission line of approximate length 714 km, with associated substations, that shall emanate from N'zerekore (Guinea) to Sanankoroba (Mali) through Siguiri (Guinea), Fomi (Guinea) , Kankan (Guinea), Kérouané (Guinea), and Beyla (Guinea) as well as a 340 km segment in Guinea from Fomi to Linsan.
To interconnect the networks of Guinea and Mali for exchange of power among these countries and beyond.
This project is in its implementation phase and financing of US $692 million equivalent has been completely secured following adoption of pre-investment studies that were funded by AfDB. The procurement of works for the Nzerekore - Sanankoroba segment is almost completed and its commissioning is envisaged in 2023. The procurement of the Owners 'Engineer for the Linsan - Fomi segment is ongoing and the entire project is expected to be commissioned in 2024.
Preparation

| | |
| --- | --- |
| Funding Secured (US$) | 4,260,000 |
| Funding Gap (US$) | - |
| Funding Sources | AfDB |
| Implementation | |
| Funding Secured (US$) | 692,000,000 |
| Funding Gap (US$) | - |
| Funding Sources | AfDB, WB, EIB, EU, EBID, BOAD |
Ratification by the Guinea National Assembly on May 19, 2021 of the Loan Agreement between Government of Guinea and European Investment Bank for the implementation of the 225 kV Linsan - Fomi segment of the project.